January 2010
February 2010
March 2010
April 2010
May 2010
June 2010
July 2010
August 2010
September 2010
October 2010
November 2010
December 2010
January 2011
February 2011


Need to contact us quickly? Send us an email by Clicking Here.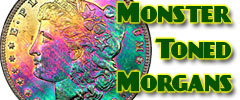 View the largest gallery of high-end and Monster rainbow toned Morgan dollars, an informational guide on how to tell natural vs. artificial toning, learn to price toned Morgans, view auction results of rainbow Morgans, and view what characteristics to look for in high-end toned rainbow Morgan dollars.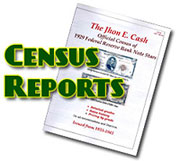 Lost? Find your way with the sitemap with links to all the pages on this website. Sitemap



Here you can find interesting articles, videos, and research tools for coins and currency. We are constantly adding more links and articles to enlighten collectors. Click Here


Click here for a how-to guide for JhonECash.com. The site is very user friendly and you may not even need to use this page but if you do, it's right here waiting for you.


Click Here for answers to ALL of your questions regarding Payment, Shipping, How to Order, How to Use the Website, and More...





2/5/2010 - BaltimoreWere excited about the Baltimore Currency & Coin show comming up March 2nd through the 5th. We will be walking the floor on this one as we didnt have the time to get a table. We will have a table at the next show.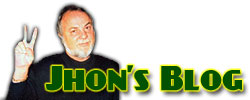 2/24/2010 - Hey Bob, what do you think of our website. Check out the research.
2/5/2010 - How about this website? Were about to stat going online real soon as our advertisment in all 3 magazines hits March 11th. Any input would be nice.


2/24/2010 - Hi Dan Knoll, I knew you would check out the website. Let me know what you think.


2/6/2010 - This blog entry is designed to test the script removing the first and last paragraph tags automatically put in by the WYSIWYG editor. These extra p tags screw up the layout when it is displayed with the date.